Source: The Verge
Although Samsung is touting that this phone has a glass screen, it turns out that glass in this context has fewer benefits than previously thought. Pardon the pun, but temper your expectations.
The Z Flip costs $1,380, and the highest praise I can give it is that, after five days of using it, I found myself just thinking the Z Flip was kind of normal. I have complaints, and I have many, many concerns. But after a while, the Z Flip sort of stopped feeling like a special folding phone and just felt like my phone.
That's an important step for folding phones, but the reality is that there are many more steps to take before I could recommend one.
Samsung Galaxy Z Flip vs. Motorola Razr
|   | Samsung Galaxy Z Flip | Motorola Razr |
| --- | --- | --- |
| Display size, resolution | Internal: 6.7-inch FHD+ Dynamic AMOLED; 2,636×1,080-pixels / External: 1.1-inch Super AMOLED; 300×112-pixels | Internal: 6.2-inch, foldable pOLED; 2,142x876p pixels (21:9) / External: 2.7-inch glass OLED, 800×600-pixels (4:3) |
| Pixel density | 425ppi (internal) / 303ppi (external) | 373ppi (internal screen) |
| Dimensions (Inches) | Folded: 2.99×3.44×0.62 ~0.68 in / Unfolded: 2.99×6.59×0.27 ~0.28 in | Unfolded: 6.8×2.8×0.28 in / Folded: 3.7×2.8×0.55 in |
| Dimensions (Millimeters) | Folded: 73.6×87.4×15.4 ~17.3 mm / Unfolded: 73.6×167.3×6.9 ~7.2 mm | Unfolded: 172x72x6.9mm / Folded: 94x72x14mm |
| Weight (Ounces, Grams) | 6.46 oz; 183g | 7.2 oz; 205g |
| Mobile software | Android 10 | Android 9 Pie |
| Camera | 12-megapixel (wide-angle), 12-megapixel (ultra wide-angle) | 16-megapixel external (f/1.7, dual pixel AF), 5-megapixel internal |
| Front-facing camera | 10-megapixel | Same as main 16-megapixel external |
| Video capture | 4K (HDR 10+) | 4K |
| Processor | Qualcomm Snapdragon 855+ (64-bit octa-core) | Qualcomm Snapdragon 710 (2.2GHz, octa-core) |
| Storage | 256GB | 128GB |
| RAM | 8GB | 6GB |
| Expandable storage | None | None |
| Battery | 3,300 mAh | 2,510 mAh |
| Fingerprint sensor | Power button | Below screen |
| Connector | USB-C | USB-C |
| Headphone jack | No | None |
| Special features | Foldable display; wireless PowerShare; wireless charging; fast charging | Foldable display, eSIM, Motorola gestures, splashproof |
| Price off-contract (USD) | $1,380 | $1,499 |
| Price (GBP) | £1,300 | Converts to about £1,170 |
| Price (AUD) | UK price converts to about AU$2,500 | Converts to about AU$2,185 |
EARLY VERDICT
The new Samsung Galaxy Z Flip is the flip-phone-style foldable smartphone with a 6.7-inch display that collapses in half. Its novelty will turn heads, but so will its price. We're still testing it, but we can already say we like its durable thin glass better than the plastic Galaxy Fold screen, and its overall execution is significantly better than the new Moto Razr.
FOR
Neat folding concept
Cool splitscreen UI
Premium feel
AGAINST
Quite expensive
Cover Display is tiny
We got more time with the new Samsung Galaxy Z Flip, the flip phone with a 6.7-inch screen that folds in half. Our first 24 hours with it have been positive, albeit limited, and good news, unlike the Galaxy Fold, this Samsung foldable is decidedly durable.
The actual problem this time has been buying the Z Flip – it's sold out throughout the world despite being quite expensive. It costs more than the Galaxy S20 and Galaxy S20 Plus, and it's about the same price as the Galaxy S20 Ultra in most regions.
Is it worth the high price? We're here to answer that in our ongoing Samsung Galaxy Z Flip review, and we've noticed five things in the past few hours.
First, the novelty of this foldable flip phone turns heads – everyone wanted to know what this phone was when we walked around with it. 
People would stop us in the streets whenever we folded or unfolded it. They'd do a double-take and think, "Wait, that's different." When is the last time that's happened when upgrading to the new iPhone? It has certainly been a while.
Second, the Galaxy Z Flip actually benefits from the new Moto Razr having come out in the same month. We've found Motorola's foldable flip phone to be disappointing, despite offering tons of nostalgia. Samsung one-ups it in every category with better specs (especially a better battery capacity). The Razr has been setup to be point of comparison, not a viable form of competition.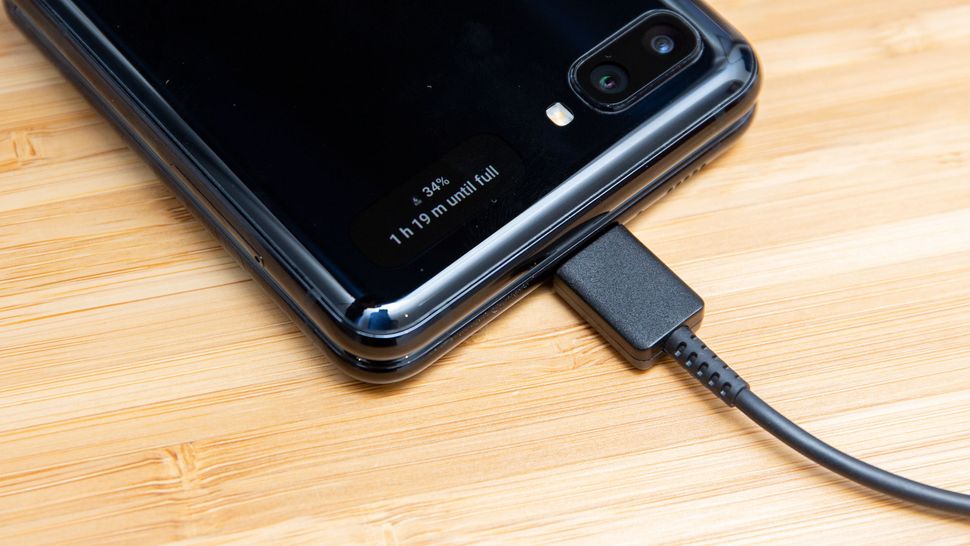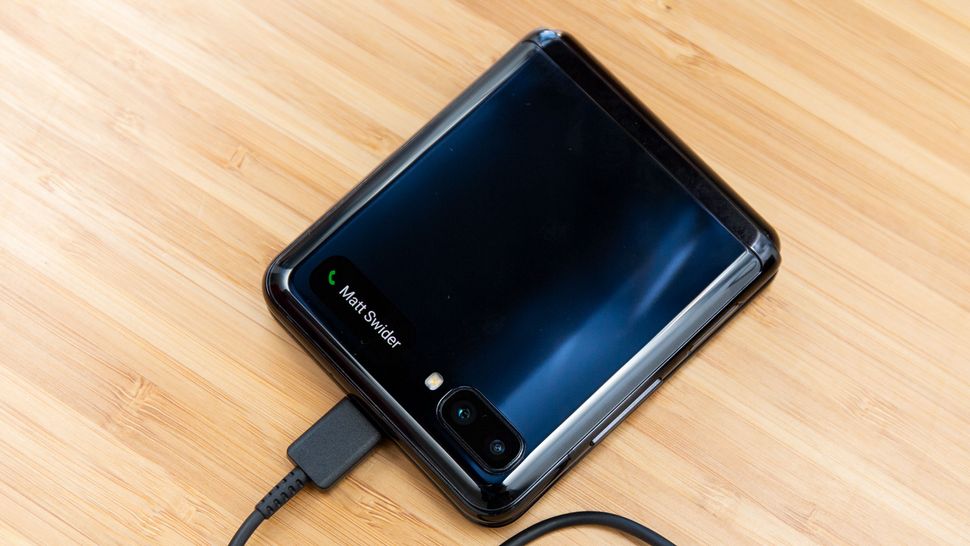 Inside on the unfolded screen, we dug the Flex UI, which allows for multitasking with two apps and, in some cases, enables the controls of one app to be laid out across the Full HD+ screen. For example, taking a selfie puts the camera preview on the top screen, while all of the controls are on the bottom of the display. And the phone works great half-folded for video calls, acting as an impromptu tripod on a table.
Fourth, we've found the camera quality and the chipset to be nearly the best, but not the best. That title will likely go to the S20 series, which pack more robust internals and better camera sensors, and those three S20 phones start to launch on March 6. It's going to be a tough call for a lot of people with big enough budgets to afford either.
Fifth, we found the Z Flip is ready to bend over frontwards, offering a daringly fresh concept next to today's traditional-looking smartphones. Samsung says it's the 'full screen that fits in your pocket' and we can confirm just that.Advertisement
The design of the Galaxy Z Flip makes it infinitely easier to hold and pocket than regular smartphones, a win for those of us with smaller hands and tight jacket pockets.
The Review
For the most part, I think Samsung has made smart interventions, but there are still places where Samsung is trying to make incremental revenue at the expense of user experience. The phone pushes you toward services like Microsoft OneDrive, pop-ups prompt for Samsung Pay, and it even puts ads into a (thankfully, easy-to-ignore) section of the phone dialer. It's a lot.
User Ratings (

0

Votes)